Massive Open Online Courses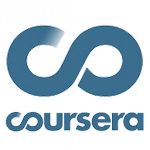 The HSE is a partner of 
Coursera
, the world's largest international educational website offering online courses. Students from all over the world have free access to educational courses delivered by professors of the Higher School of Economics. The HSE offers several courses in economics in English and in Russian on Coursera's website. The HSE has also developed a course in intercultural communication — Understanding Russians — specially for international audiences interested in Russia.
Launched in late 2011, Coursera topped TIME's best educational websites list in 2012. Coursera offers open online courses from the world's top universities, featuring video lectures, assignments, tests, and exams. The Higher School of Economics joined the project on October 23, 2013 as one of the first Russian universities to partner up with Coursera. Most Coursera's partners are European and American universities. Coursera's cooperation with Russia began in early 2013.

HSE offers numerous courses on Coursera. There are several English-taught courses. The full list of courses is available here.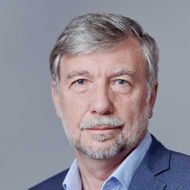 'We joined the project at the right time. Russian students are among Coursera's top twenty most active users, and the Russian-speaking audience is increasingly interested in free distance learning. Today, our university offers a number of basic economics courses as well as courses in applied mathematics, psychology, and courses at the intersection of these disciplines designed by our leading professors — Konstantin Sonin, Oleg Zamulin, Leonid Polishchuk, and others. In addition, we have developed two specialist courses beyond the core program — one in using the LaTeХ publishing system, eg for getting your paper published in international peer-reviewed journals where most serious scholarly articles are written using this format, and the other one in intercultural communication with Russians for international audiences interested in Russia. We plan to add courses in the future and to offer more of them in English.'

Daphne Koller
Coursera co-founder, Stanford Professor




'We are very excited to welcome HSE to the platform. Participation on Coursera by Russian students has increased 230% over the last 6 months, making it clear that there is growing demand for open access to higher education. Partnering with HSE, one of the nation's leading research universities, helps ensure that our Russian Courserians not only have access to the top universities in the world, but also to the top universities within their own country.'


On September 1, 2015, access to first Russian-taught online HSE courses opened on the Russian 
National Open Education Platform
. All lectures comply with the laws regulating educational disciplines in Russia.
HSE's massive courses include basic economics, as well as courses in applied mathematics, psychology and the humanities. All courses are designed and taught by leading lecturers and researchers at the university. 70 massive courses have enrolled more than 1 million people from 195 countries, including Russia, India, China, Great Britain, the US, Brazil, Germany, Kazakhstan, Ukraine, and others. The Centre for the Development of Instructional Settings  under the Office of Degree Programmes is responsible for creating MOOCs and administering them on the Coursera platform. The Centre works with lecturers and assistants, collaborates with international organizations and partners, supervises the filming of courses, and consults assistants and teachers who are developing their MOOCs.
Have you spotted a typo?
Highlight it, click Ctrl+Enter and send us a message. Thank you for your help!
To be used only for spelling or punctuation mistakes.