HSE university's flexible learning system provides every student with an opportunity to customize their learning process by concentrating on most valuable and interesting fields and areas.
Besides mastering the core part of your programme you can choose what, how and where to learn at different points of your study journey:
courses to provide you with competitive advantage in the labor market
where and how to do your internship
research topics and supervisors
study group to suit your schedule
study load.
You learn and grow, your vision for your personal and career goals may change with time. That is why you will choose your courses every semester. You can also add extra courses to your curriculum to get another occupational qualification.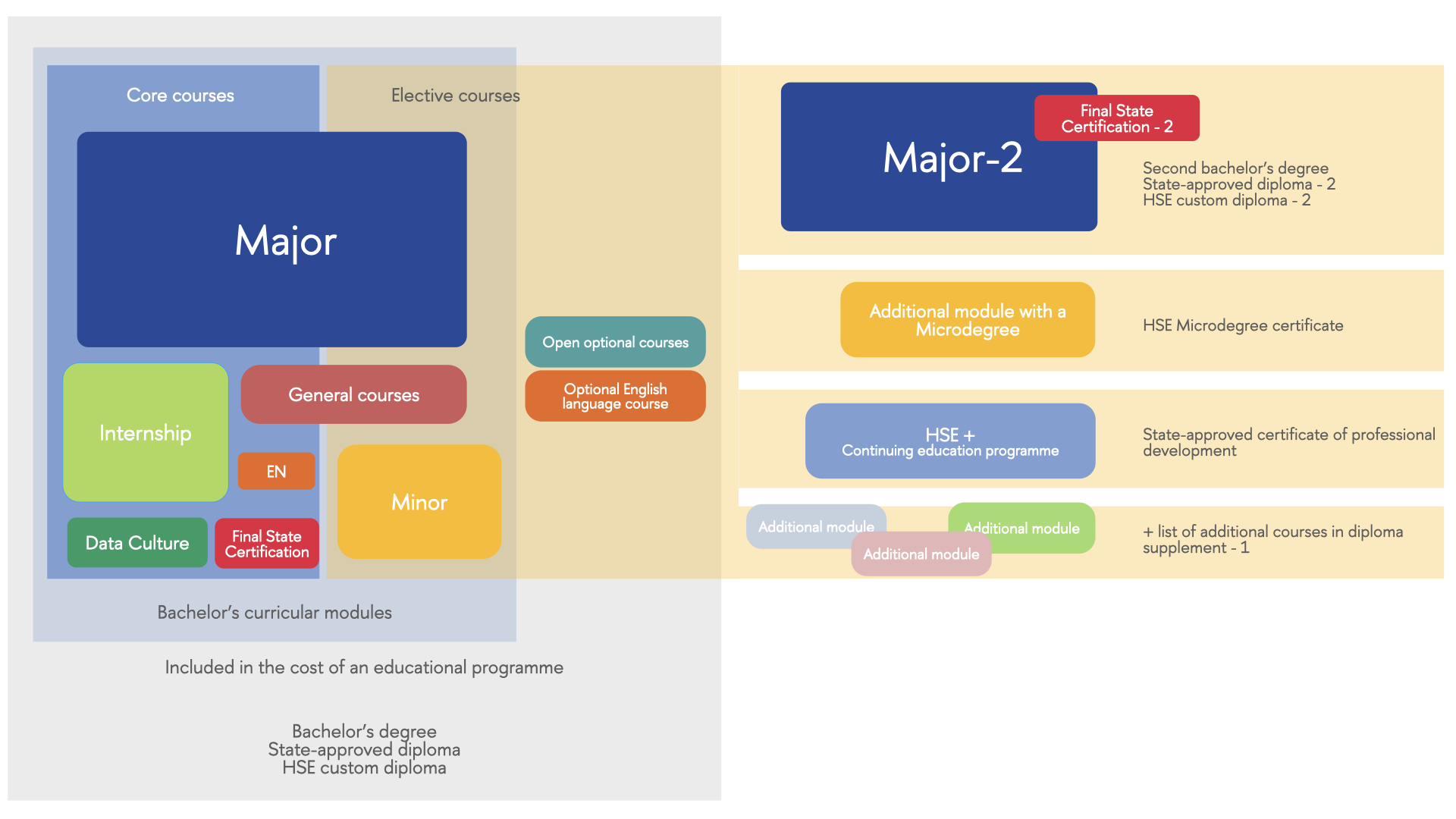 Bachelor's curricular modules
Final State Certification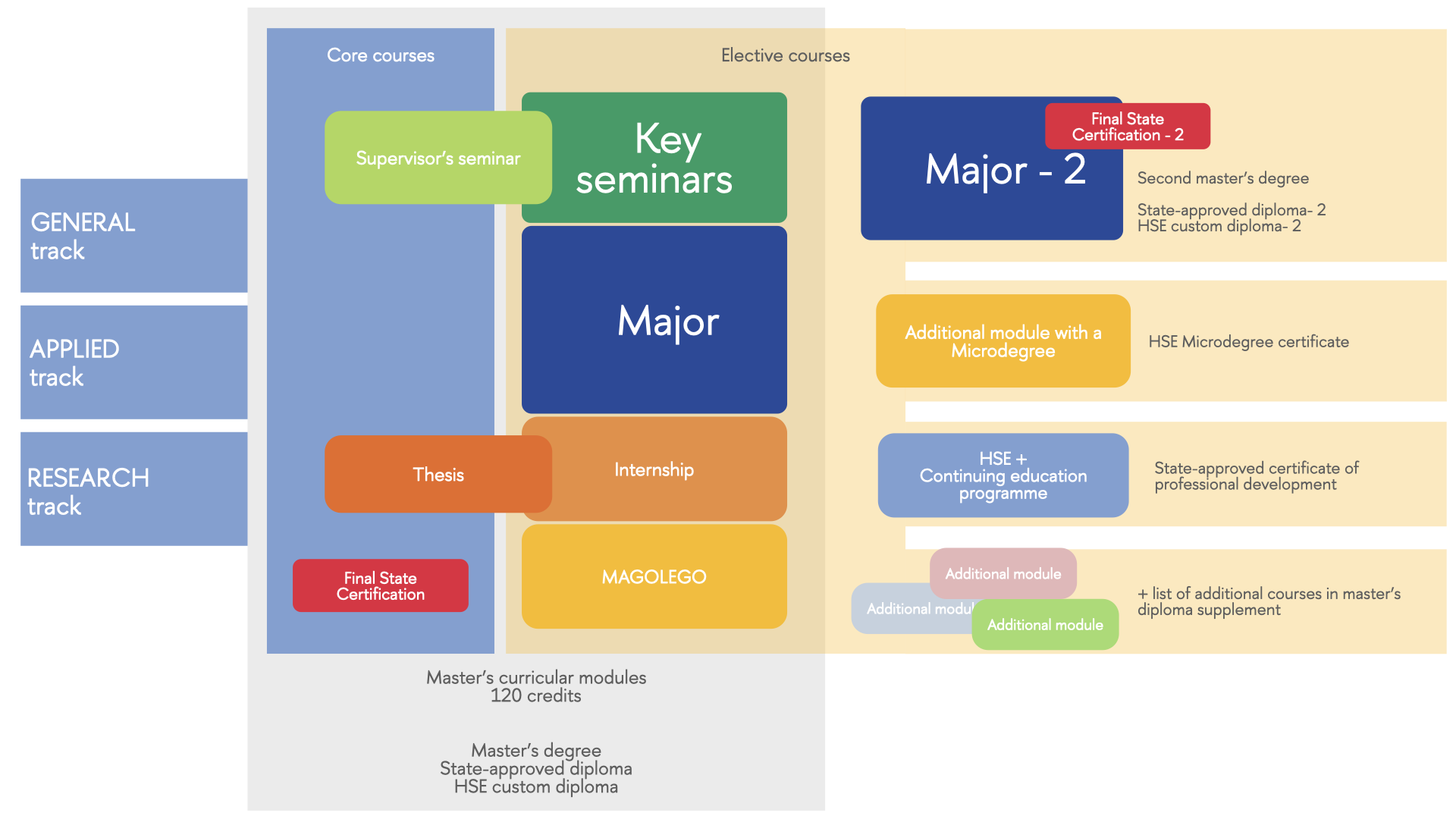 Master's curricular modules
Final State Certification